ON SALE
Shark VACMOP™ Cordless Hard Floor Vacuum Mop with Disposable VACMOP™ Pad
The Shark VACMOP™ combines powerful suction for dry debris & spray mopping for wet stuck on messes in one no-touch disposable pad.
$99.99
$119.99
You save $20.00
What's included
Shark VACMOP™ unit, 2 Disposable Pads & 1 (12oz.) bottle Multi-surface cleaner.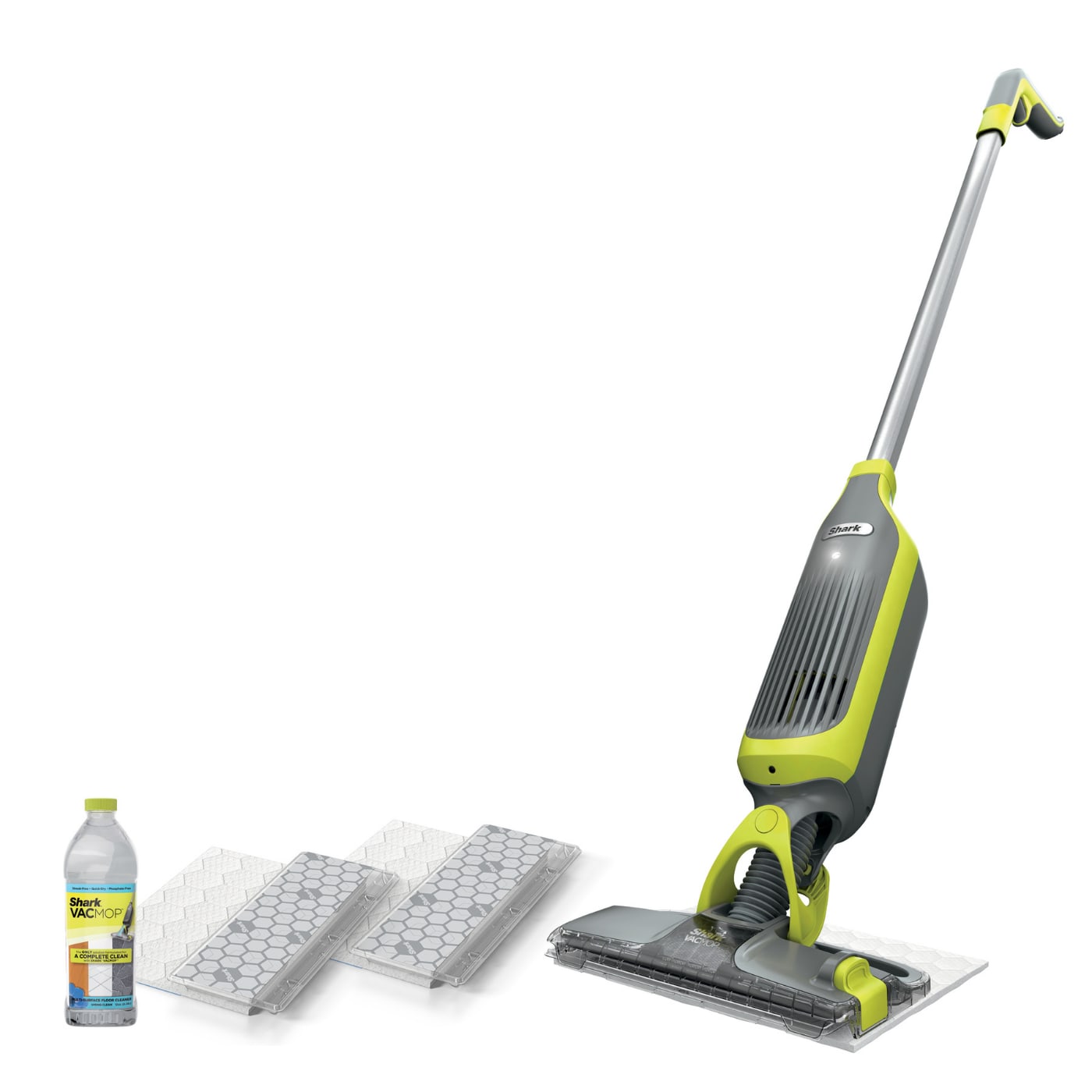 Powered by VACMOP™ Pads
The VACMOP™ pad vacuums up what other pads push around. It absorbs, locks away debris & vacuums to give your floors the clean they need.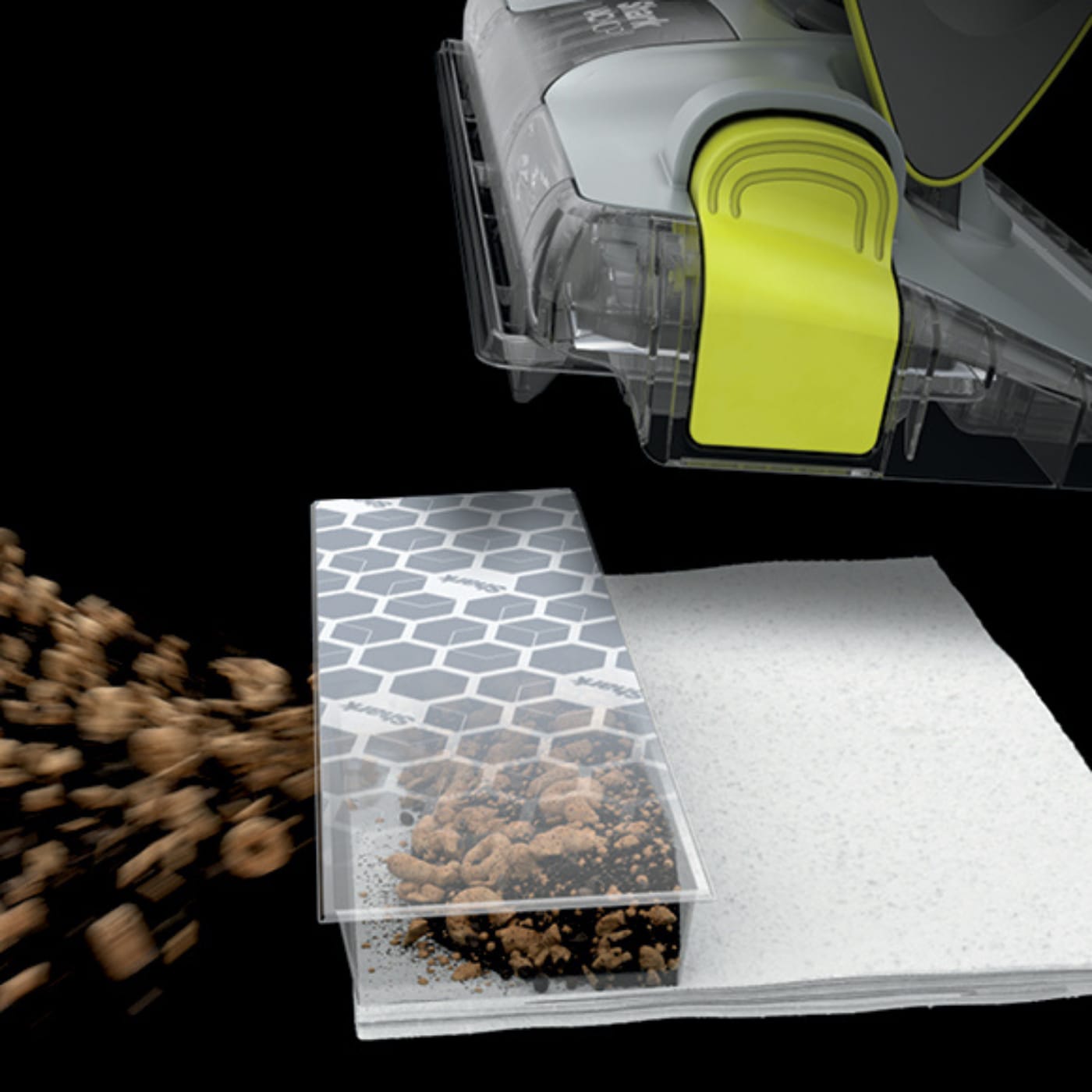 Multifunctional VACMOP™ Pads
The VACMOP™ pad locks away debris, absorbs liquid messes and provides a no-touch disposal to keep mess to a minimum.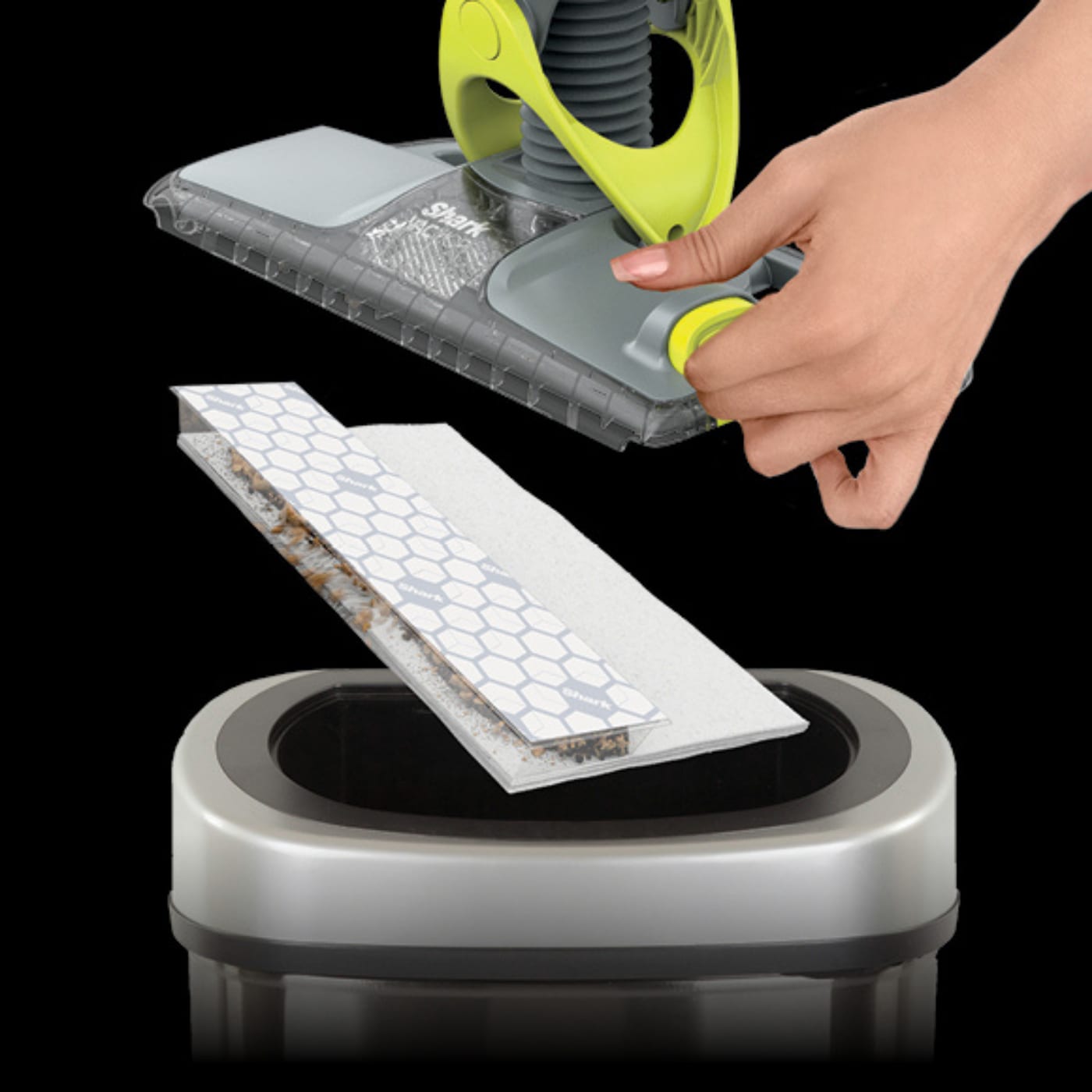 The Shark VACMOP™ combines powerful suction & spray mopping in one disposable pad. Vacuum dry debris, scrub wet messes, & toss the pad. Includes cordless charging, 2 disposable pads, and a 355 ml bottle of VACMOP™ multi-surface hard floor cleaner.
•
| | |
| --- | --- |
| Product Dimensions (cm) | 13.65 cm L x 24.13 cm W x 121.6 cm H |
| Color | Clean Green |
| Voltage | 10.8 volts |
| Wattage | 85 watts |
| Amperage | 7.8 amps |
| Warranty (years) | 1 YR LIMITED WARRANTY |
| Number of Batteries Included | 1 |
| Weight | 3.34 lbs |
---
Free shipping on all orders over $75*
SharkNinja offers a 60-day money back guarantee for purchases from this Site, or for select products, a 90-day money back guarantee. The applicable money back guarantee will be stated with your order.

*does not apply outside of Canada. Orders to be shipped to Northwest Territories, Yukon or Nunavut or other territories outside of Canada or to an international address are subject to a surcharge.
---
Shark VACMOP™ Cordless Hard Floor Vacuum Mop
( 2 ) VACMOP™ Disposable Pads
( 1 ) 12oz Shark Multi-surface hard floor cleaner
Instruction Booklet
Pro Tips Sheet
---
Can I vacuum and mop with the same disposable pad?
VACMOP™ Disposable Pads can be used for both mopping and vacuuming. The dirt chamber collects and locks away dirt and debris when you vacuum, while the pad's fibers absorb messes as you mop. Dust and debris collected on the pad when vacuuming will be absorbed when mopping.
How should I dispose of my VACMOP™ pads?
Press the green release button on the VACMOP™ base to drop the pad directly into the trash.
When should I replace the pad?
Replace the pad if it becomes fully saturated, its dirt chamber is full, it's noticeably dirty, or if the VACMOP™ is showing signs of reduced suction power.
Where is the vacuumed debris collected?
The dirt chamber in every VACMOP™ pad locks away debris, dirt, hair, and more. Drop the pad and all the mess into the trash with the click of a button.
---
Shark VACMOP™ Cordless Hard Floor Vacuum Mop with Disposable VACMOP™ Pad