Shark® WANDVAC™ Cordless Handheld Vacuum - Slate
Extraordinary power for the everyday mess: the lightweight Shark® WANDVAC® Cord-Free Handheld Vacuum packs the suction power to take on any mess with quick maneuverability and pure Shark® performance.
The Extraordinary Answer to the Everyday Mess.
At just under 1.4 lbs., the Shark® WANDVAC® packs incredible suction power. With its maneuverability, Shark® performance, and award-winning design, you'll have trouble picking a favorite feature.
Powerful Lithium-Ion Technology
Ensures reliable and consistent performance use after use.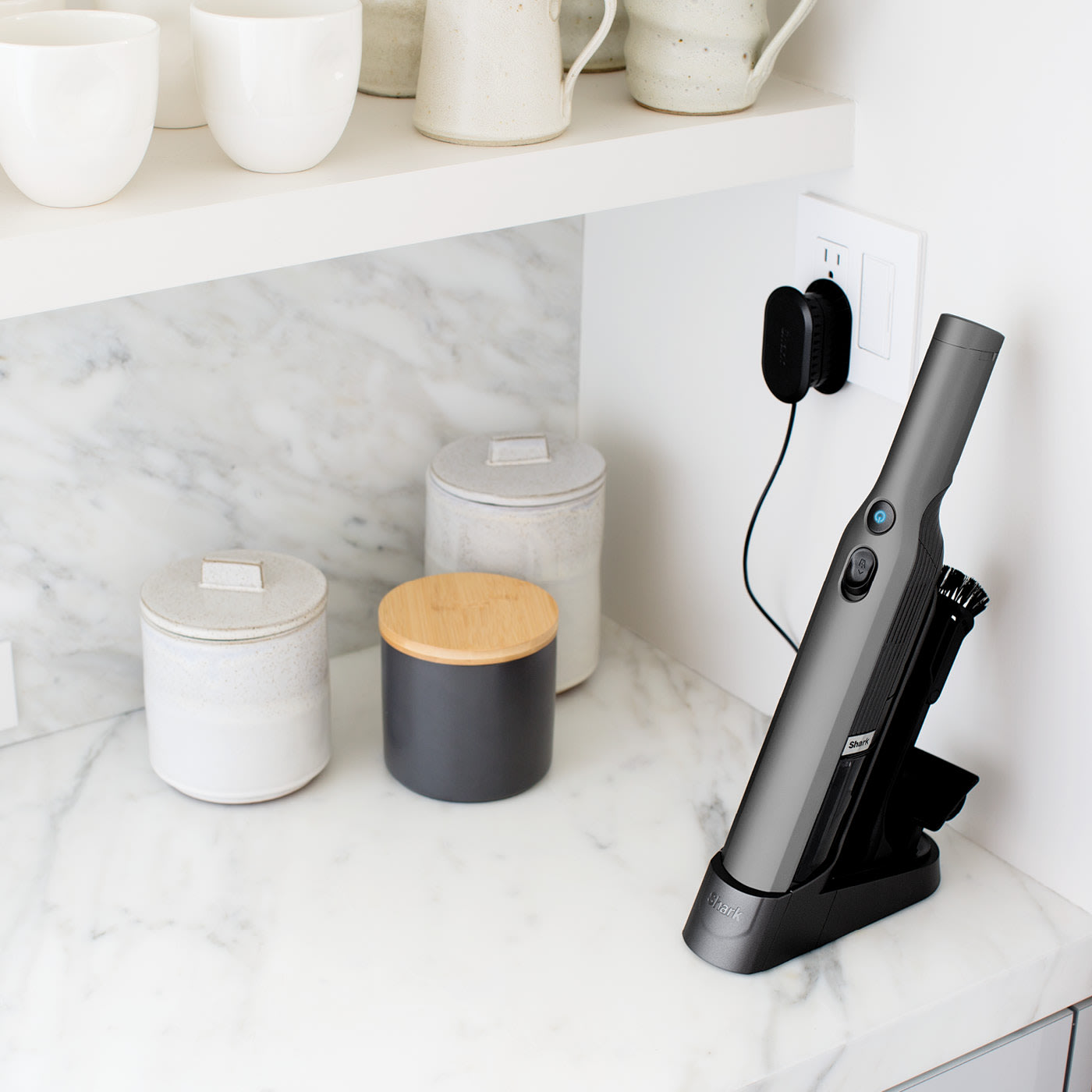 Meet the Shark® WANDVAC™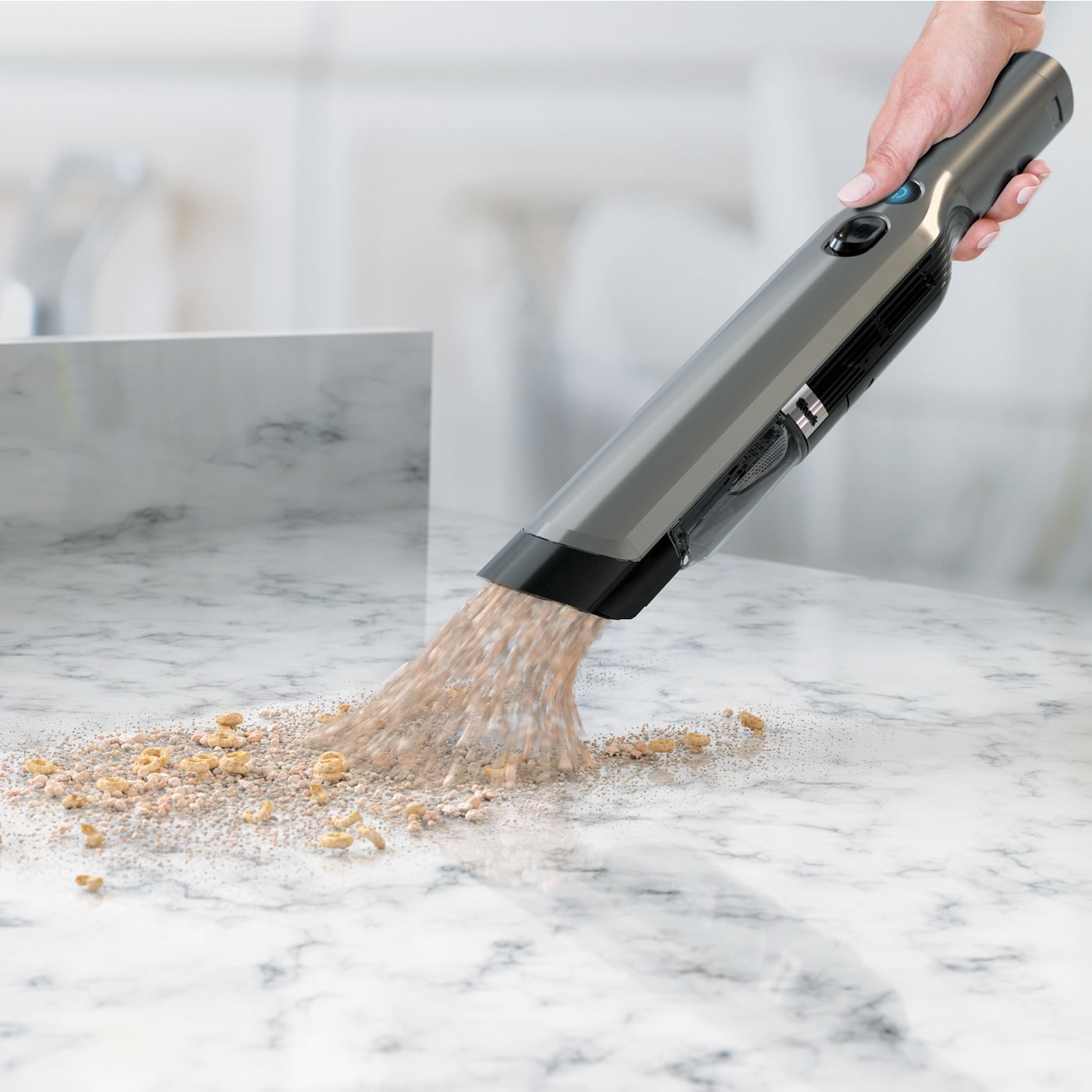 Powerful cordless suction
A high-speed, brushless motor provides unbelievable suction power in a compact form.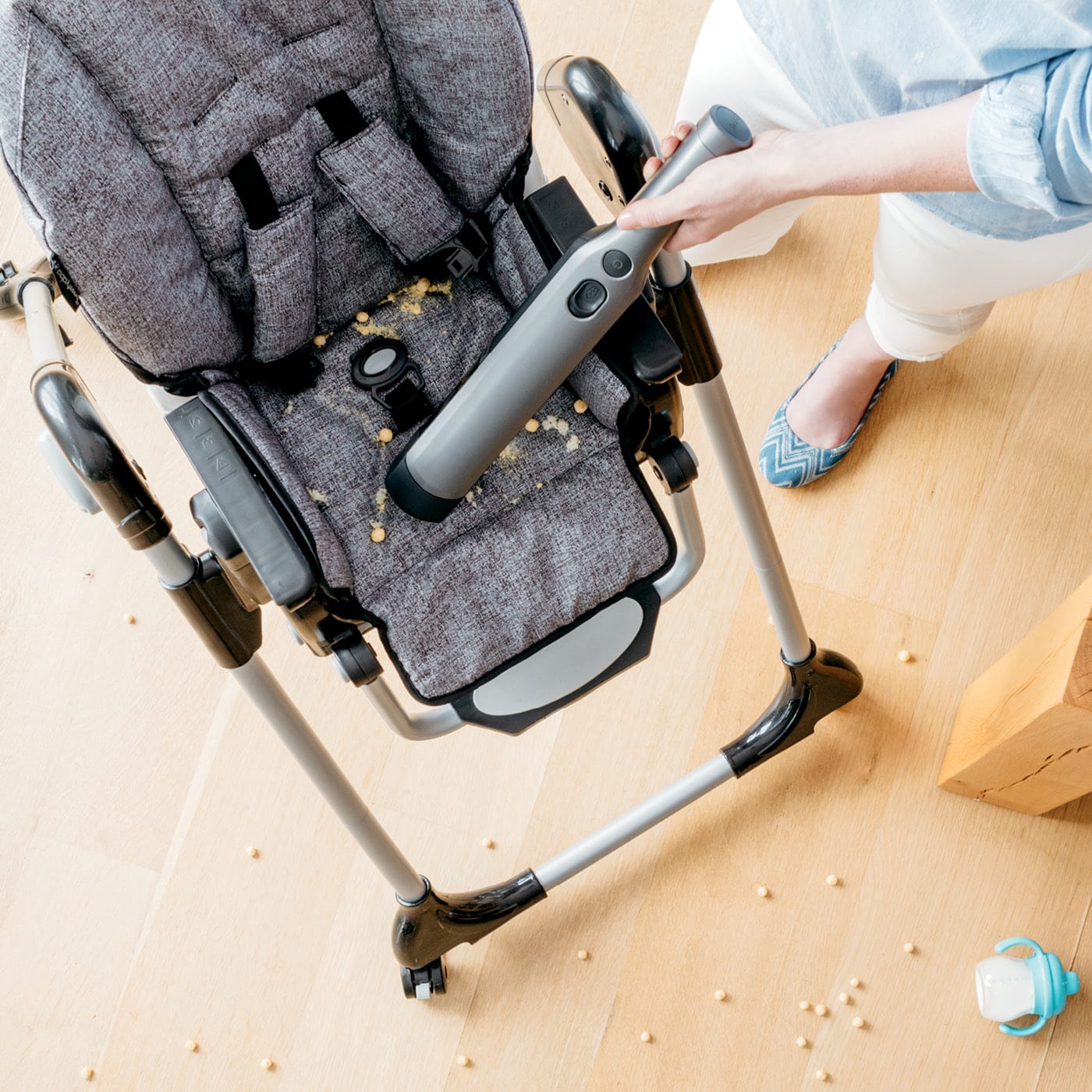 Ultra-lightweight and versatile
At just under 1.4 pounds, WANDVAC is incredibly easy to maneuver— perfect for quick cleans on the go.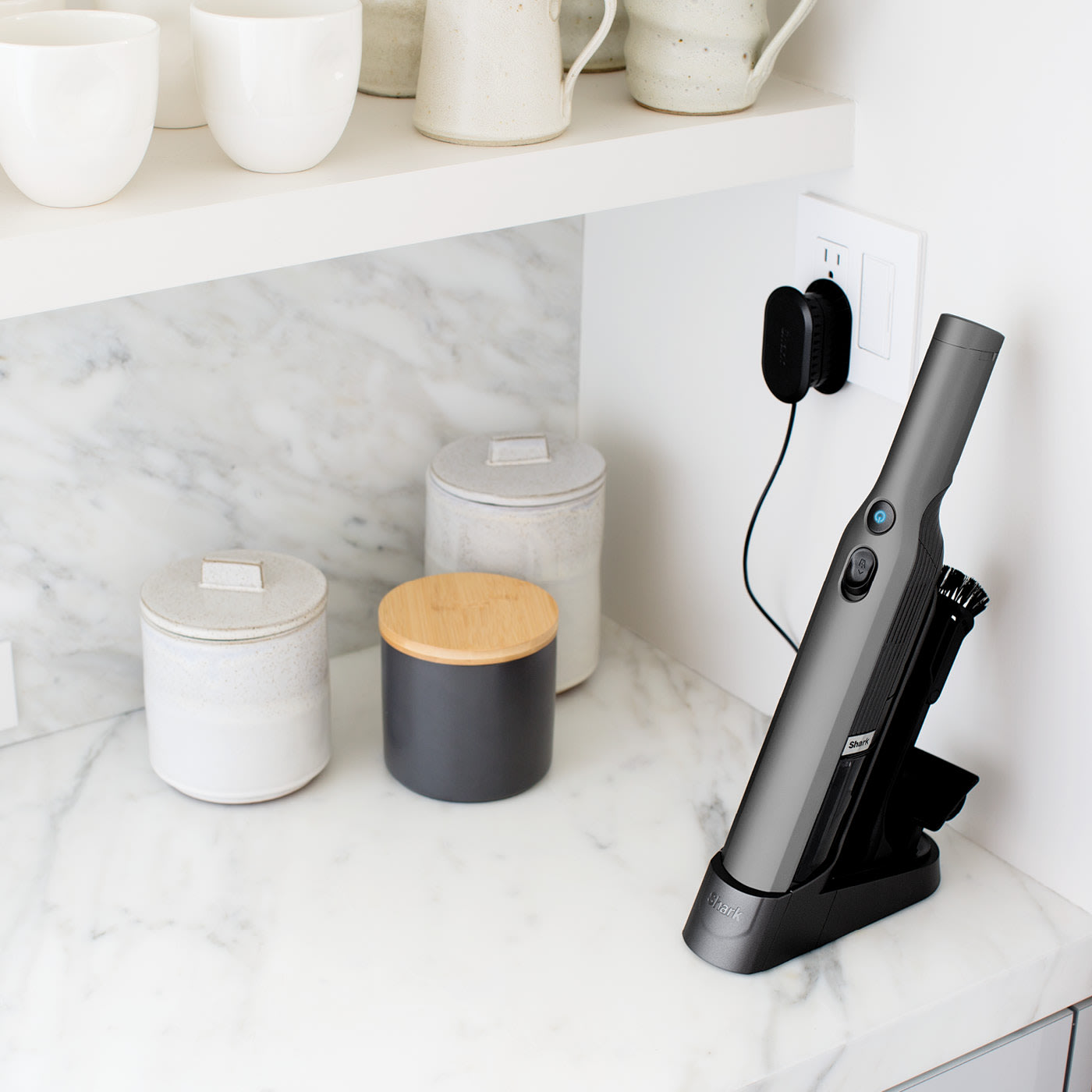 Always ready when you need it
The sleek charging base provides quick access, fast charging, and dual onboard accessory storage.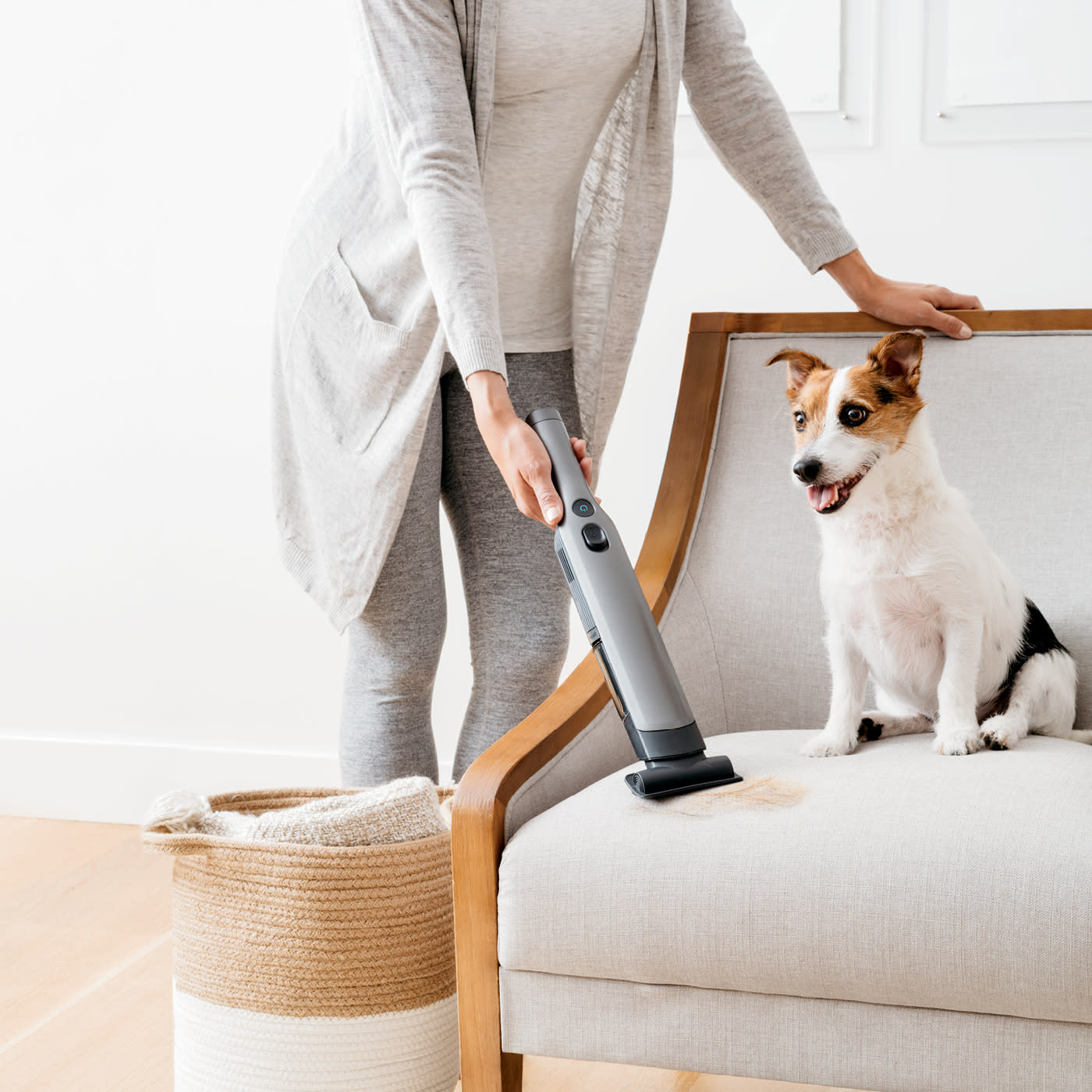 Powerful pet hair pickup
The Multi-Surface Pet Tool easily cleans pet hair from delicate fabrics and furniture.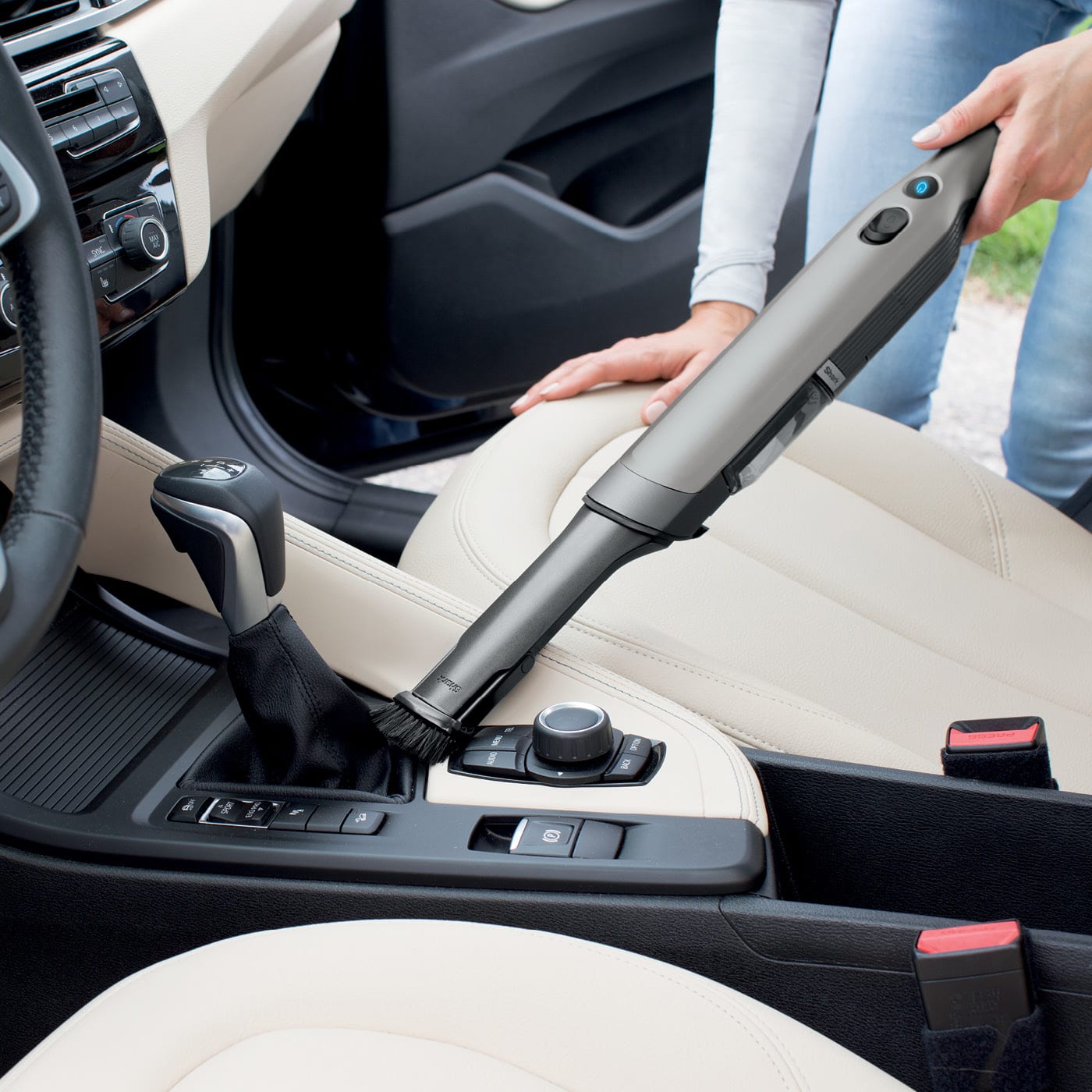 Perfect for cars
Clean tight spaces in cars, corners, and crevices with the Duster Crevice tool.
One-touch debris emptying
Empty debris with the touch of a button— no getting your hands dirty.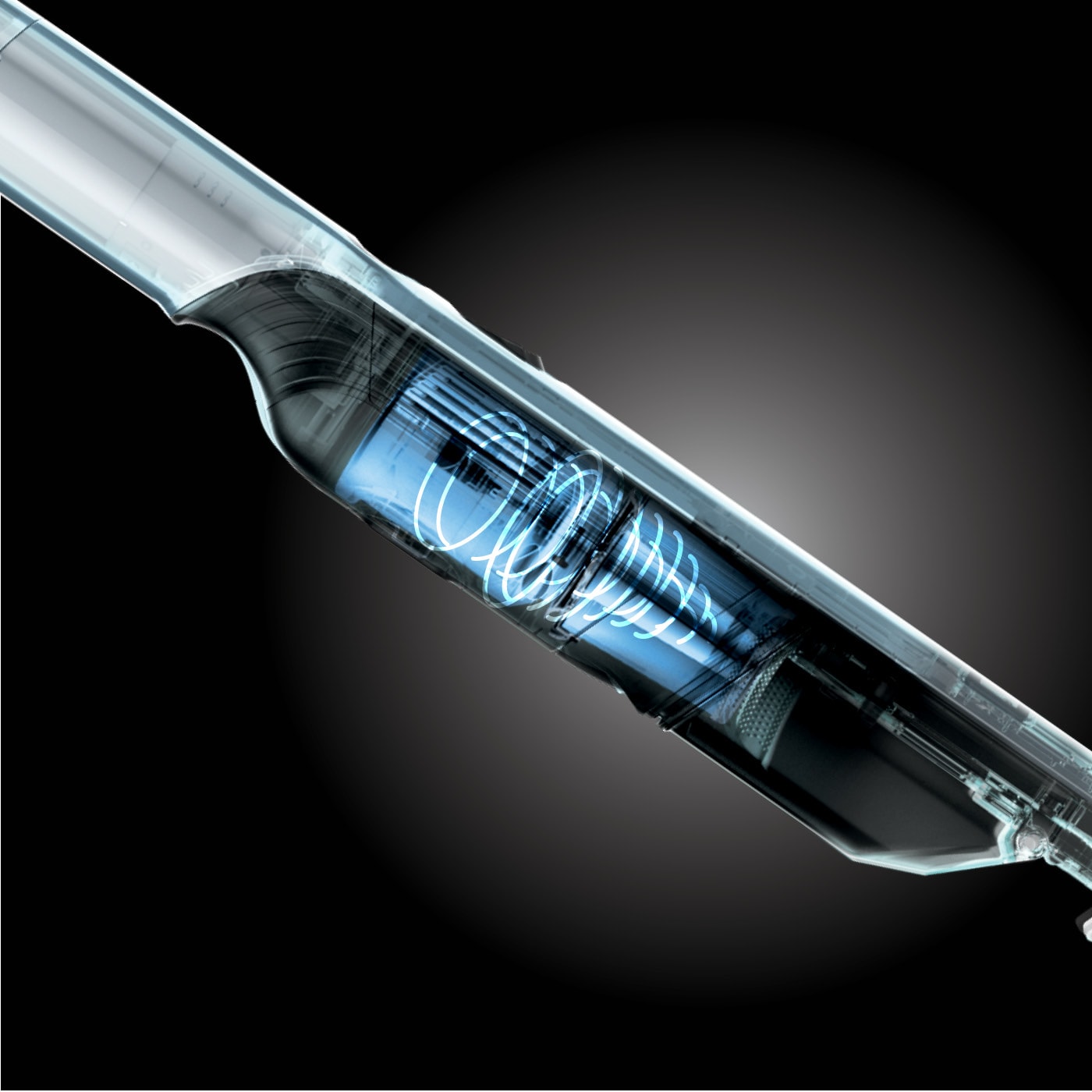 HyperVelocity Suction Power
Streamlined airflow and a high-speed brushless motor combine to give you accelerated suction power for advanced cleaning performance.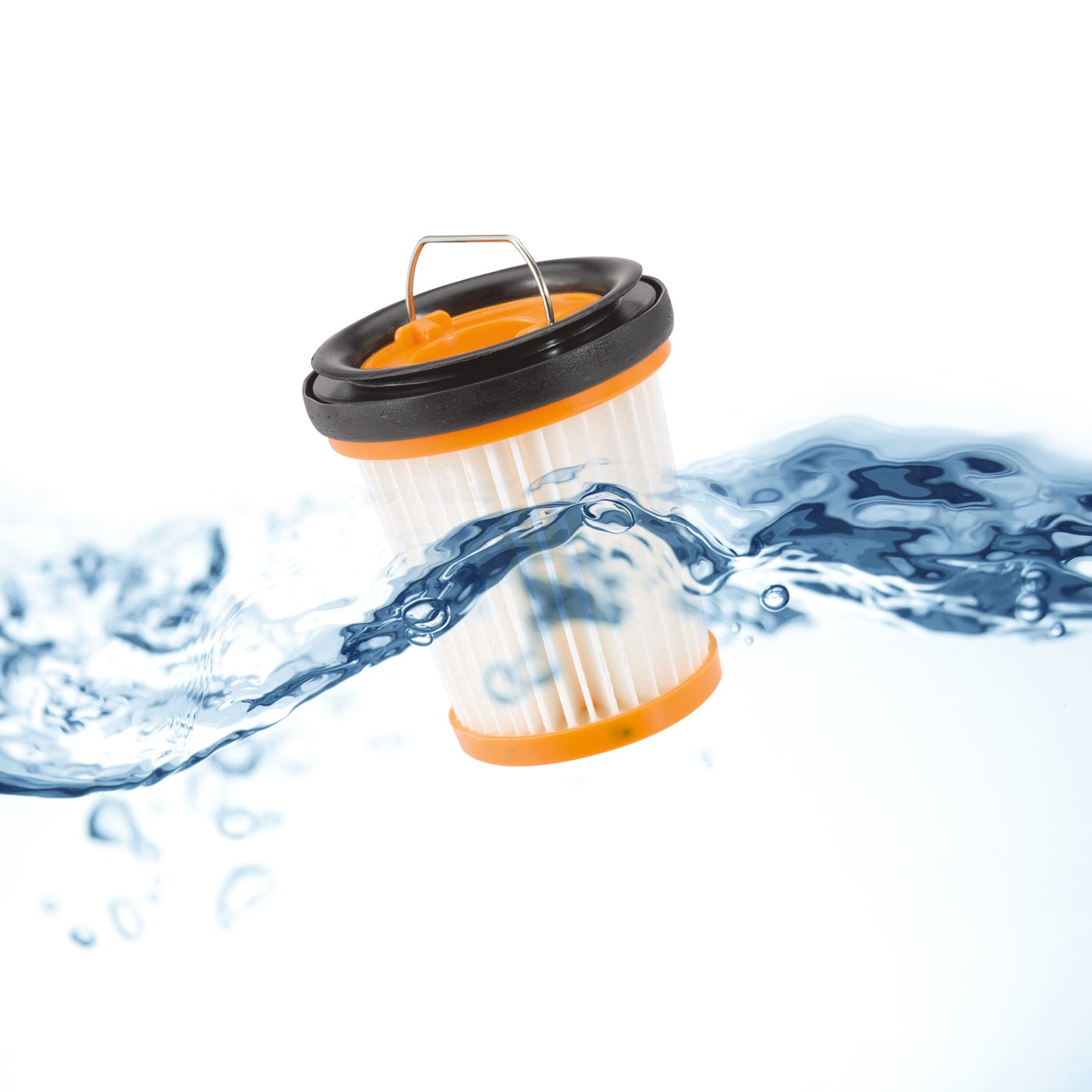 Washable filter
Removable and hand-washable filter to maintain high cleaning efficiency.
The Shark® WANDVAC® Cord-Free Handheld Vacuum combines lightweight portability with the incredible suction power of a high-speed brushless motor. Weighing just 1.4 lbs., this lightweight handheld vacuum boasts a tapered nozzle for easy debris pickup and accessories for tackling pet hair, upholstery, and tight spaces. Between cleanings, return your vacuum to the charging dock for fast recharging.
• POWERFUL CORDLESS SUCTION: High-speed, brushless motor delivers unbelievable suction power.
• ULTRA-LIGHTWEIGHT: At just 1.4 lbs., the hand vacuum is designed for maneuverability and easy cleaning.
• INCLUDES TOOLS FOR PET HAIR AND TIGHT SPACES: Use the Multi-Surface Pet Tool for upholstery, carpets, and pet hair. Zero in on tight spaces and car cleaning with the Duster Crevice Tool.
• ALWAYS CHARGING: Sleek charging dock designed for quick access and fast charging.
• ONE-TOUCH EMPTY: Empty debris with the single touch of a button—no getting your hands dirty.
• LED INDICATOR: LED light on control panel indicates charging status and remaining battery life.
• ERGONOMIC HANDLE DESIGN: Ergonomic handle design provides comfortable cleaning and heightened control.
• FILTRATION TECHNOLOGY: Filtration technology captures dust and large debris.
• EASY TO MAINTAIN: Hand vacuum maintenance is simple with a detachable dust cup and easily removable filter housing.
| | |
| --- | --- |
| Cleaning Path Width | 8.51 cm |
| Product Dimensions (cm) | 41.91 cm L x 6.35 cm W x 6.1 cm H |
| Voltage | 10.8 volts |
| Dust Cup Capacity | 0.08 L |
| Color | Slate |
| Wattage | 115 watts |
| Amperage | 10.6 amps |
| Filter Type | Fabric Filter |
| Warranty (years) | 2 |
| Number of Batteries Included | 1 |
| Weight | 1.4 lbs |
---
Free shipping on all orders over $75*
SharkNinja offers a 60-day money back guarantee for purchases from this Site, or for select products, a 90-day money back guarantee. The applicable money back guarantee will be stated with your order.

*does not apply outside of Canada. Orders to be shipped to Northwest Territories, Yukon or Nunavut or other territories outside of Canada or to an international address are subject to a surcharge.
---
Duster crevice tool
Multi-surface pet tool
Dual onboard accessory storage
Charging dock
---
How long should my battery take to charge?
Your battery should take approximately 2.5 hours to reach a full charge.
What is the life expectancy of my Shark WANDVAC™'s battery?
The Shark WANDVAC™'s battery, like all lithium-ion batteries, will naturally decrease in capacity over time from the 100% capacity of a new battery.
What cleaning accessories are available to use with the Shark WANDVAC™ Cordless Handheld Vacuum?
A wide assortment of accessories are available for use with the Shark WANDVAC™ Cordless Handheld Vacuum. Some of these accessories may be included with your handheld vacuum. Please reference the list in your Owner's Guide. All the accessories listed below are compatible with your Shark WANDVAC™ and are available for purchase on
sharkaccessories.com
.
Crevice Tool
Duster Crevice Tool
Soft Dusting Brush
Scrubbing Brush
Multi-Surface Pet Tool
Mattress Tool
What is each accessory used for?
Crevice Tool: for cleaning in tight, narrow spaces. Can also be used for corners, doormats, couches, and car cleaning.
Duster Crevice Tool: two cleaning tools in one: the crevice tool gives you extended reach to clean in tight spaces, while the soft brush lets you dust delicate surfaces.
Soft Dusting Brush: for gentle cleaning and dusting of delicate surfaces.
Scrubbing Brush: breaks up stubborn, stuck-on debris. Great for car mats and doormats.
Multi-Surface Pet Tool: picks up pet hair and large piles of debris from upholstery, carpets, and other surfaces.
Mattress Tool: the extra-wide nozzle head is specially designed to help clean mattresses.
What are the dimensions of the vacuum in the dock?
4.1" L X 8.1" W X 15.2" H
What is included with the Shark WANDVAC™ Cordless Handheld Vacuum?
The handheld vacuum comes with a lithium-ion battery, a Charging Dock, and a variety of cleaning and storage accessories. Depending on the version you purchase, these accessories will vary slightly. To find out specifically what is included with your model, consult the Owner's Guide or box that came with your unit.
What is the vacuum made of?
The Shark ION™ W1 Cordless Handheld Vacuum is produced with a combination of durable ABS and PP plastics, along with some metal and rubber components.
What is the weight of the vacuum?
The vacuum weighs 1.4 lbs. with an accessory.
Where is the product manufactured?
The Shark ION™ W1 Cordless Handheld Vacuum is manufactured by our high-quality vacuum manufacturing partners in China.
How do I store my vacuum?
Store the handheld vacuum by inserting the nozzle into the ION Charging Dock. You will know it is fully inserted when the blue power button light turns on.

It is recommended that you leave your vacuum on the ION Charging Dock after each use to recharge the battery completely. For optimal runtime, always return your vacuum to the dock after each use.
---
Shark® WANDVAC™ Cordless Handheld Vacuum - Slate