Shark® APEX® Upright Vacuum with Powered Lift-Away
Shark® APEX® combines DuoClean®, self-cleaning brushroll and Powered Lift-Away® technologies to deliver our ultimate full-sized cleaning experience.
Duo Clean
Dual brushrolls combine to take on large, small, and stuck-on particles on carpets and floors.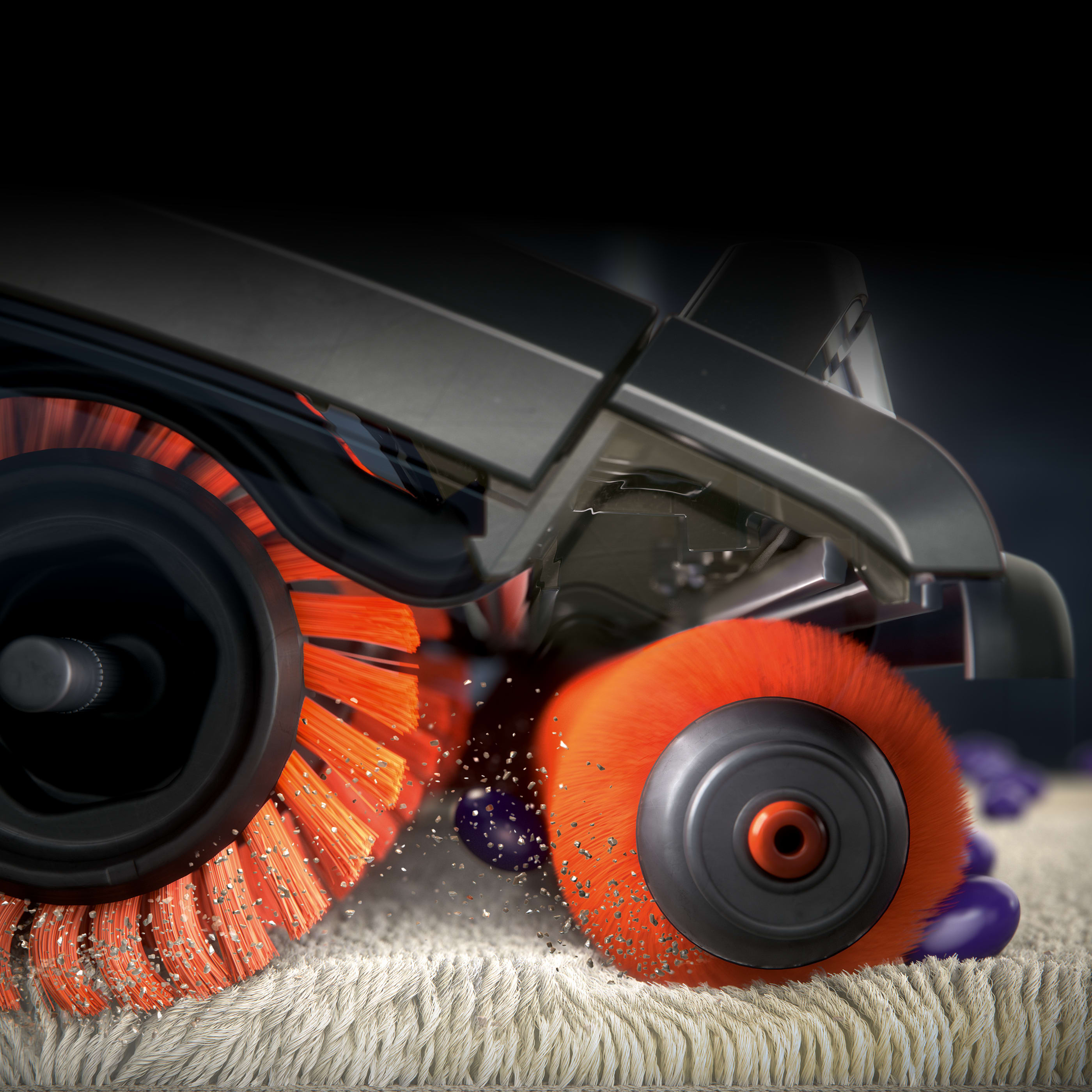 Powered Lift-Away—3 Ways to Clean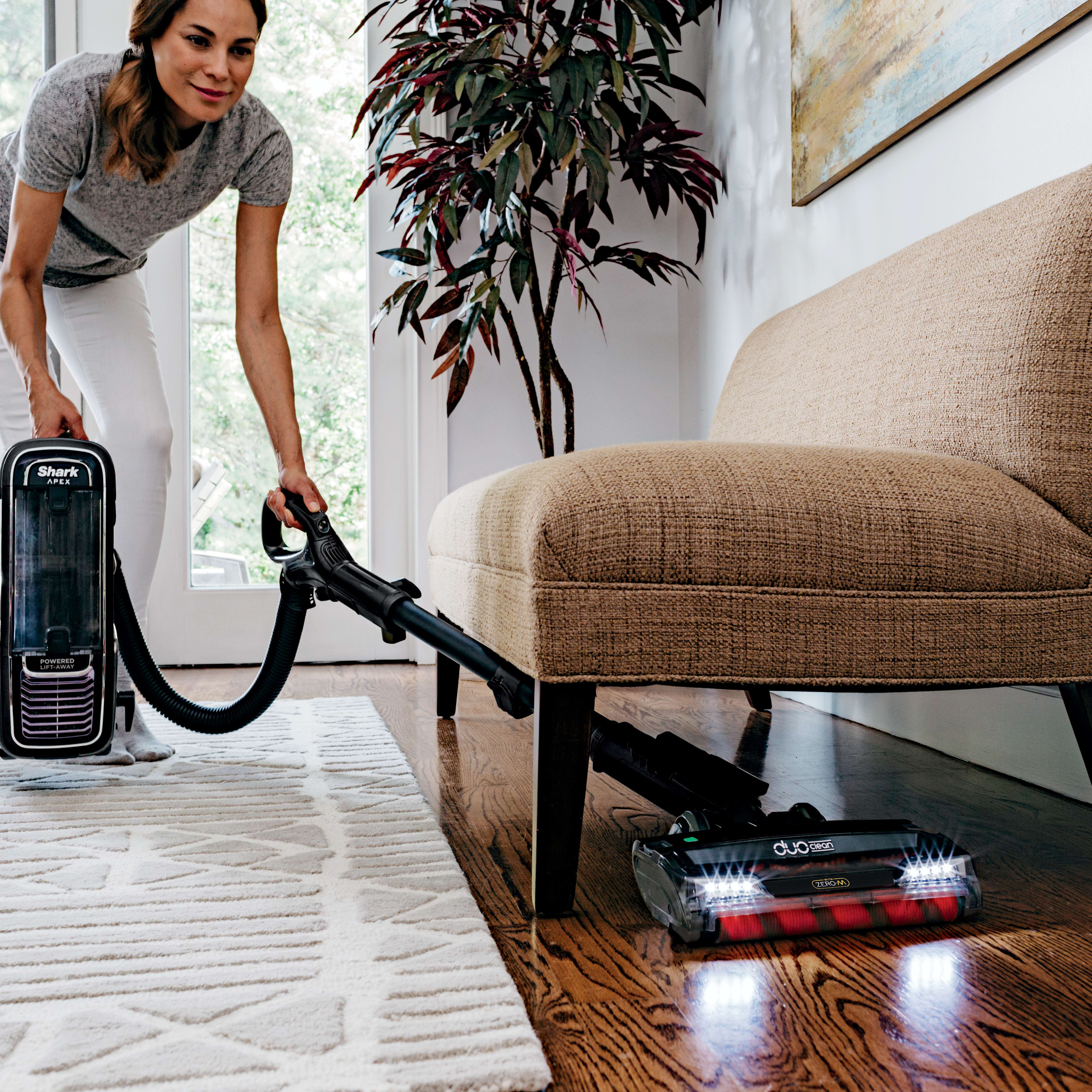 1. Powered Lift-Away mode
Remove the pod, and the brushroll keeps spinning for powerful cleaning and extended reach under furniture.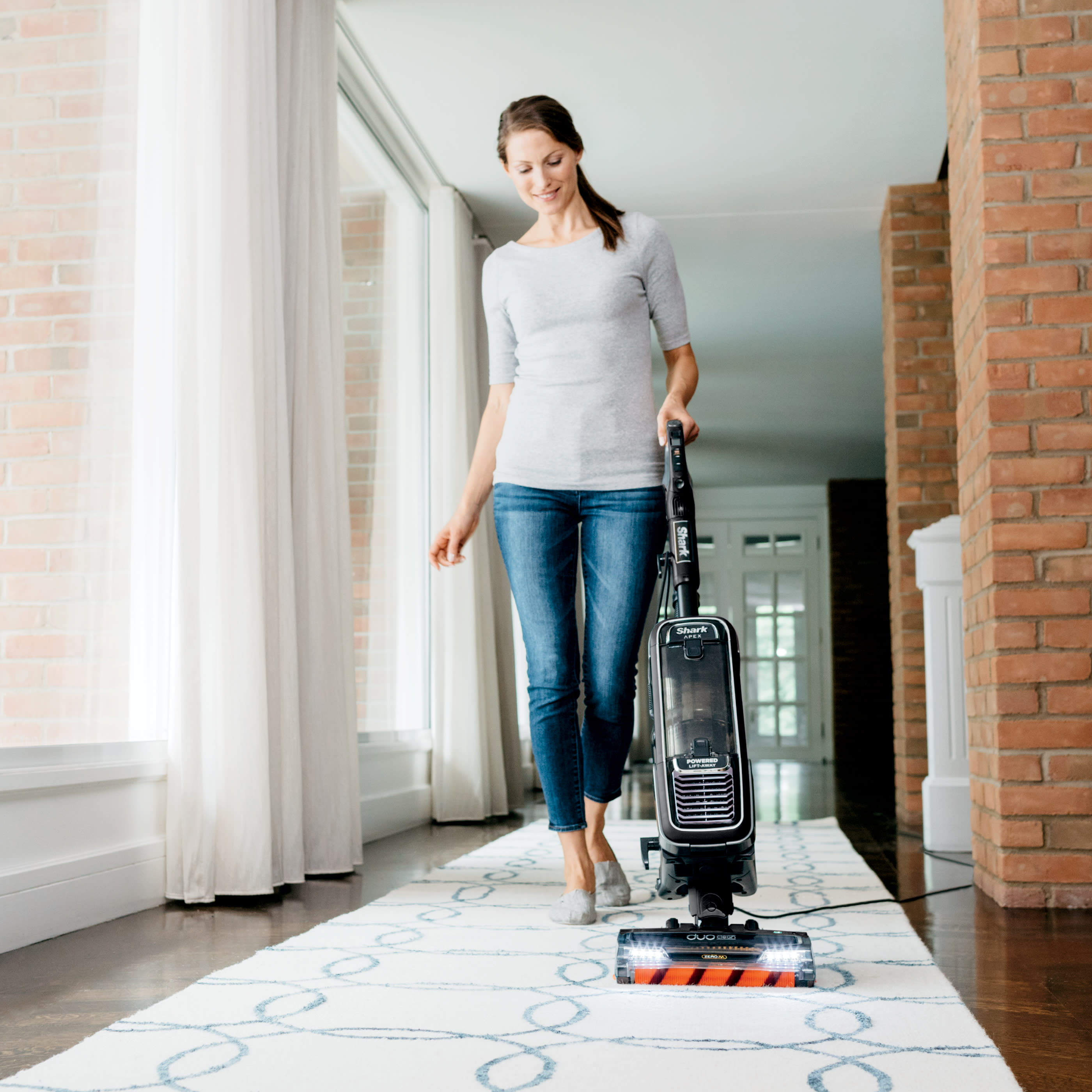 2. Above-floor cleaning
Take your cleaning further—detach the pod and use the hose for cleaning on furniture, windowsills, and other areas above the floor.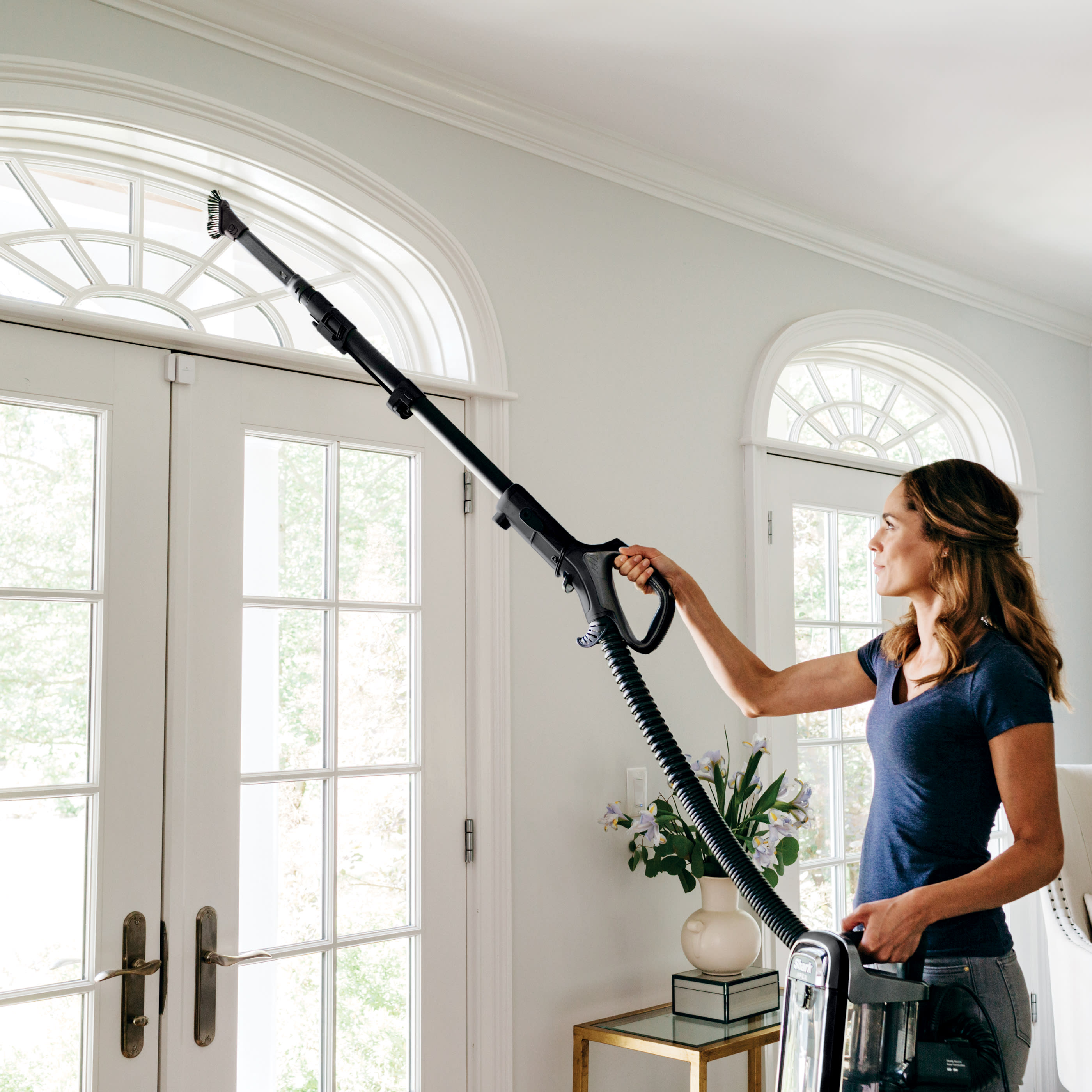 3. Upright mode
The classic way to clean—get powerful floor pickup and deep carpet cleaning.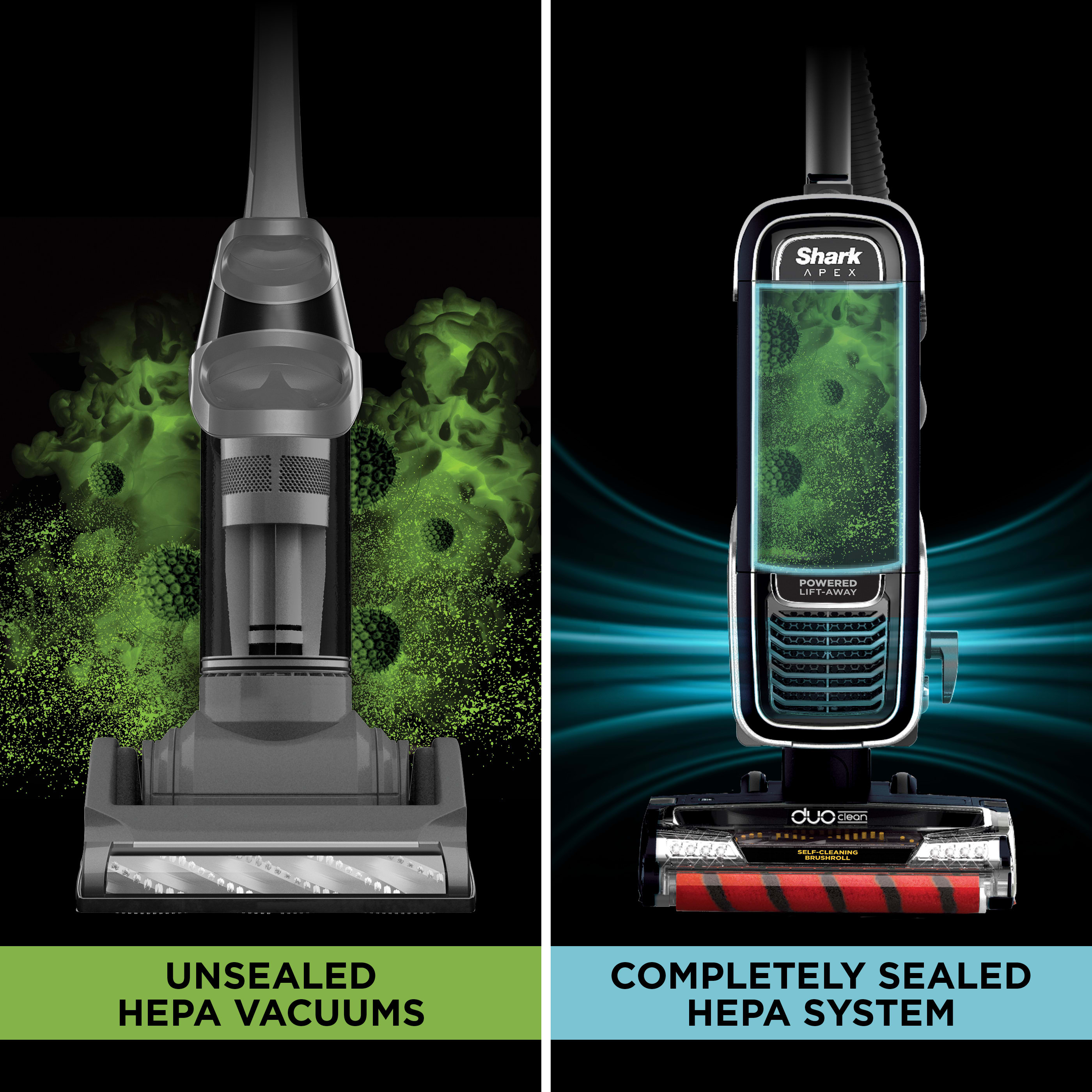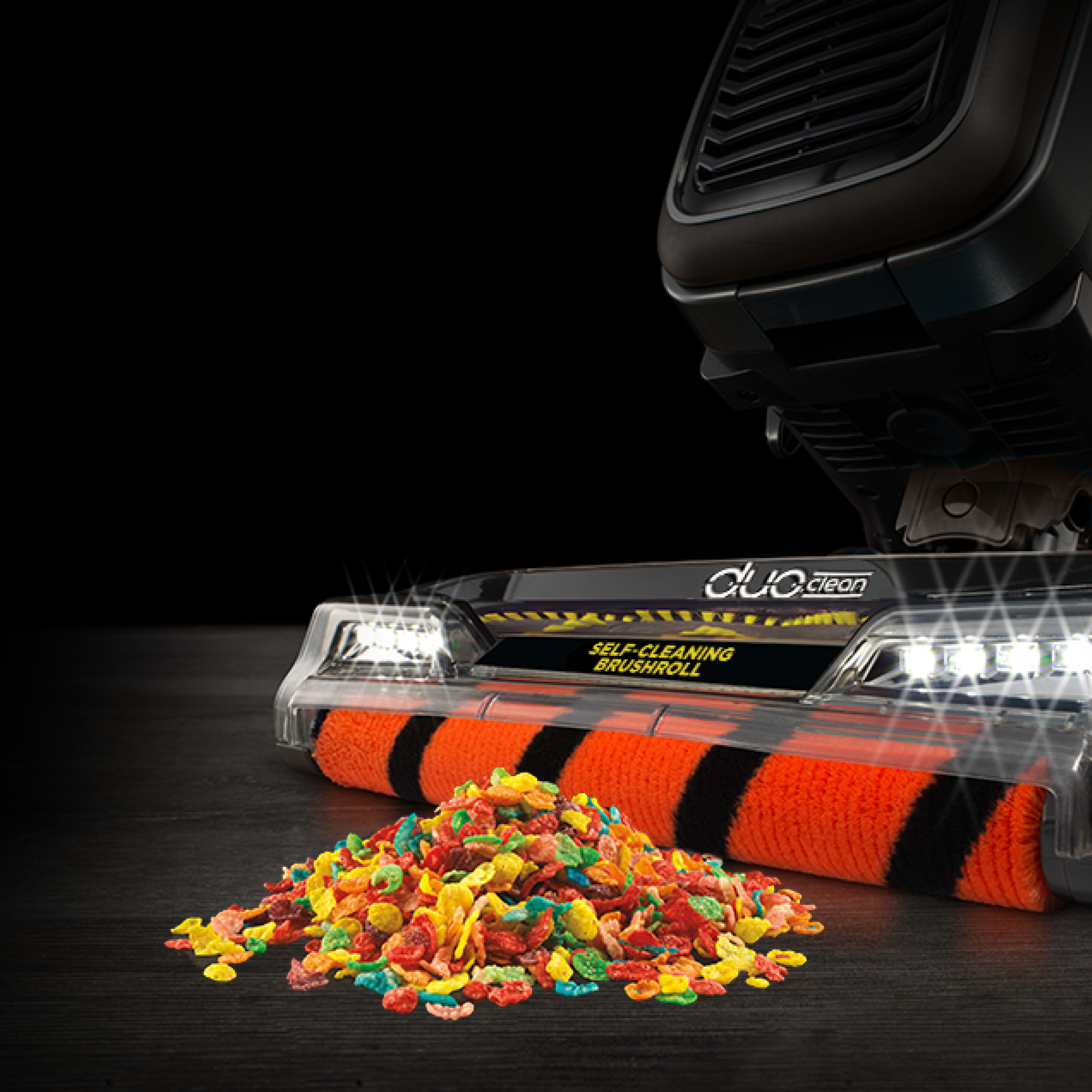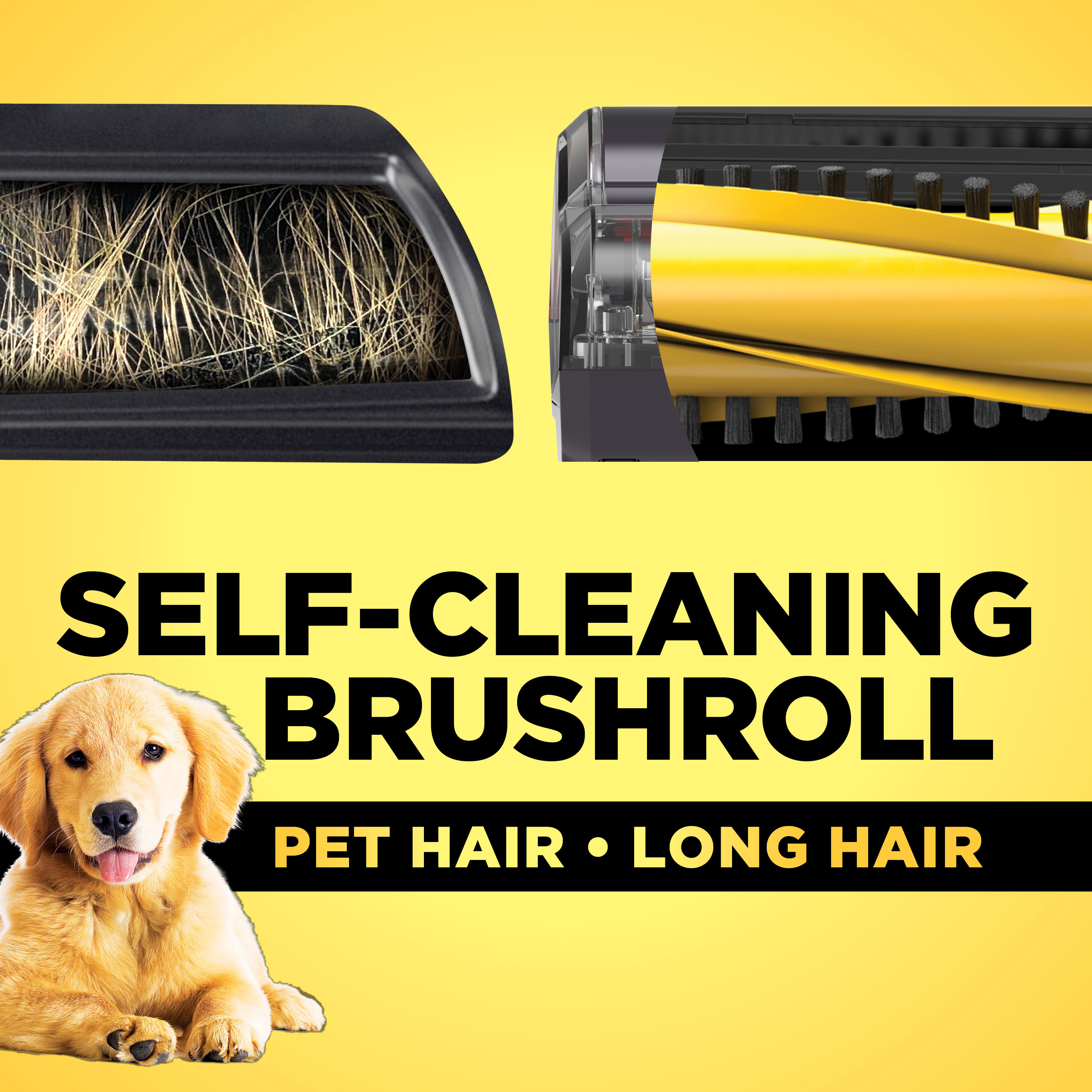 Shark's ultimate cleaning experience. Featuring DuoClean®, Powered Lift-Away®, and self-cleaning brushroll technologies.
DuoClean® Technology: Dual brushroll system deep-cleans carpets and directly engages floors for a polished look.
The vacuum that deep-cleans now cleans itself. The self-cleaning brushroll delivers nonstop hair removal.
Powered-Lift Away®: the pod detaches to extend the reach of the cleaner head, including under furniture.
Anti-Allergen Complete Seal Technology® and a HEPA filter trap dust and allergens inside the vacuum cleaner.
Noise Reduction Technology: Expertly tuned to reduce noise and soften pitch.
Active-Glide™ Technology: Smooth maneuverability on hard floors and carpets while maintaining powerful suction.
This Shark® APEX® Upright Vacuum comes in the color black.
•
---
Free shipping on all orders over $75*
SharkNinja offers a 60-day money back guarantee for purchases from this Site, or for select products, a 90-day money back guarantee. The applicable money back guarantee will be stated with your order.

*does not apply outside of Canada. Orders to be shipped to Northwest Territories, Yukon or Nunavut or other territories outside of Canada or to an international address are subject to a surcharge.
---